Athletic injuries
The status of the spine in athletes is vital to get good results in games and contests and to decrease the incidence of injuries.
Many athletes use chiropractic to be and maintain their shape during the season.
Dwight Stone

s
Dwight Stones Olympic athlete since 1972 won the bronze medal in high jump. Since then he improved the record 10 times.
In his search for the gold medal, in summer 1983, he started upper cervical chiropractic care and after years of no competing, he jumped 7'8'' making the American record and being first in the Olympic Trials (regardless of his age).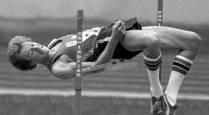 Michael Strahan

Michael Strahan has been an upper cervical chiropractic patient during the last 3 years (2001). Before starting care he suffered frequent headaches, neck and shoulders tightness, among others.
Since then, Strahan has been feeling better shape than ever, according to him.


Arnold Schwarzenegger

"We're a perfect team, the world of fitness and the world of chiropractic". (1995)
Martina Navratilova
"A chiropractor put my body back together. Since then I've visited a chiropractor for a variety of problems. (...) After all people like what works". (1998)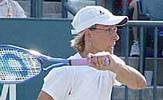 Lance Armstrong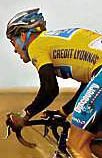 Dr. Jeff Spencer was a sprint cyclist and on the 1972 U.S. Olympic team & has worked closely with Lance Armstrong since 1999 in the "Tour de France".
Joe Montana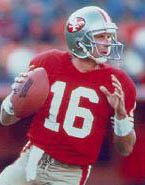 And his family use chiropractic to help maintain an optimum health and lifestyle. Joe has always been a chiropractic fan (2001).
Tony Schumaker
Tony Schumaker, professional dragster driver, was the winner of the 1999 world championship. In 2005, at 31 years of age, Tony suffered a near death accident at 300 mph. He endured many injuries (broken bones, dislocation,...) and after recovering from those injuries he felt incapacitated to race again due to dysfunctions including dizziness, severe headaches, back and cervical pain, etc.
Tony started upper cervical chiropractic care and after a month he recovered from his injuries and started racing again.